REVIEW: LISA HOFFMAN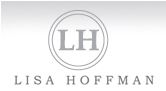 DISCLAIMER: I received product(s) for free in exchange for an honest review
I hope everyone had a wonderful holiday break! Today I am here to talk about Lisa Hoffman. I received three bottles of perfume that I have enjoyed and would love to talk! Lets get to the review!
LOOK: These bottles have such a classy and elegant look to them. They are made with glass and have silver caps. One bottle had an imprint of a silver flower on it. It was astonishingly beautiful!
SMELL: The perfumes had a light scent to them. Perfect to wear to a New Year's Party!
PACKAGING: Each perfume comes in its own box with information about the perfume as well as warnings and other info. I love how each box I received had its own color to match the scent.
TRAVEL: The perfumes are slim. They would definitely be able to fit in a purse. No need to worry about the perfume leaking because each bottle has its own cap.
SKIN: This perfume did not irritate my skin!
SUMMARY: 5/5!