WINTER FASHION: NEW YEAR'S
Happy New Year's Eve Everyone! Theres no better way to ring in the New Year than with an adorable outfit. Check out my Top 5 New Year's Eve Outfits. Ill be combining aspects from Winter, Spring, Summer, and Fall of 2015 into my last blog post of 2015! Cant wait to see what 2016 brings for me and for all of my lovely readers. Lets get to the outfits!
#1-Casual ft Boots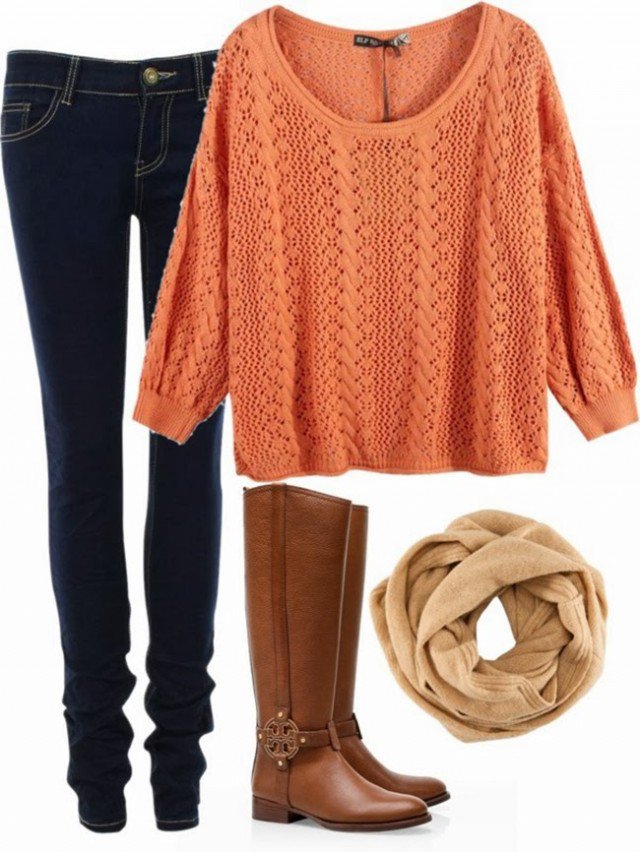 This outfit is based off of what Ill be wearing to my New Year's party tonight! This outfit is a lovely way to start the year. I love how relaxed and cozy the outfit looks.
#2-Brown Knitwear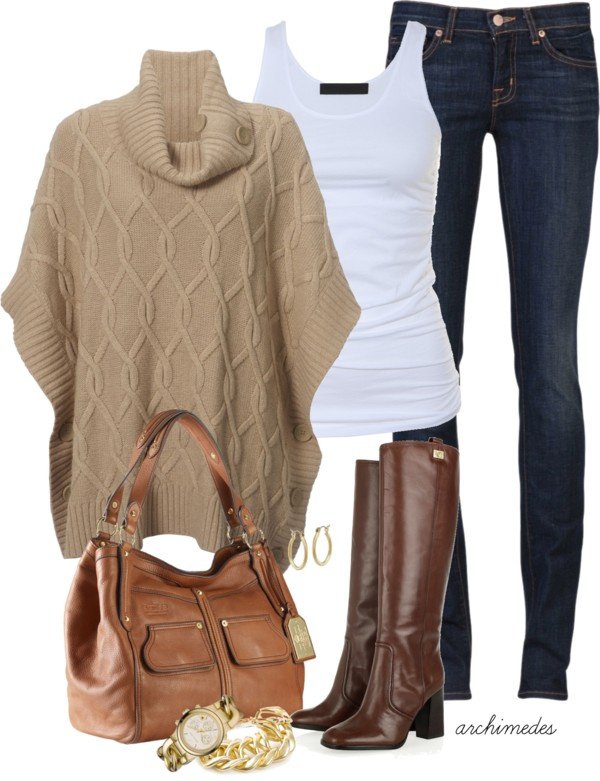 This outfit definitely gives off a classy vibe. Its perfect to wear to a party that isnt casual but isnt fancy. I have really fallen in love with the brown purse trend. I hope it lasts through 2016!
#3-Fashionable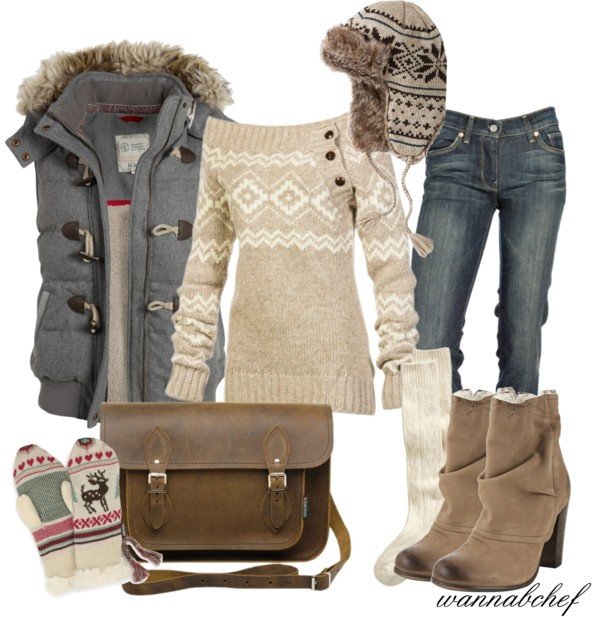 There are a lot of things I love about this outfit. First, I love the vest+sweater look. I think it is just so adorable. I also love the brown crossbody purse. It is cute and hands-free. Lastly, I love the boot socks. This is a perfect outfit to wear to a casual New Year's Party.
#4-White Knitwear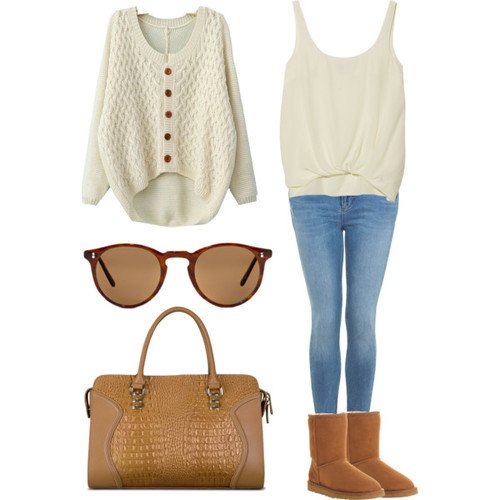 So maybe brown isnt your color. White is a great color to wear if you arent feeling brown. I love the brown purse. It is just so cute. This is another great outfit to wear to a casual party tonight!
#5-Ripped Jeans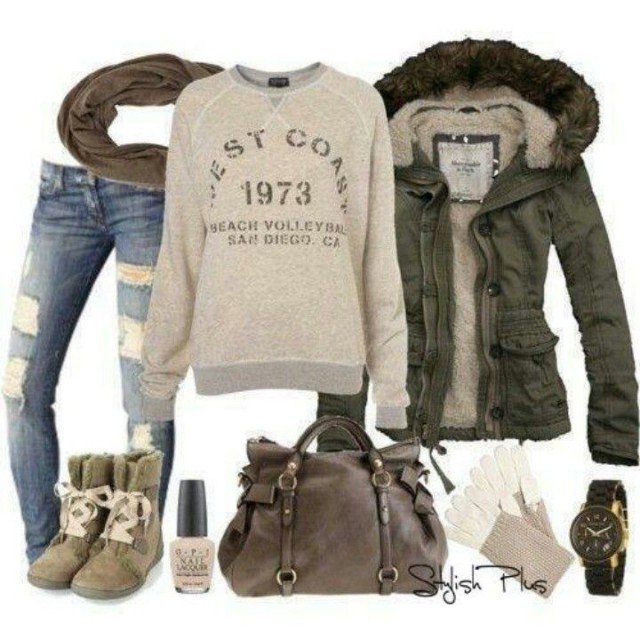 Here it is, the last outfit of 2015! I saved the best for last! I love the forest greens and browns seen in this outfit. This is again a perfect outfit to wear to a party. Ill see you all in 2016!