REVIEW: BOOKCASE.CLUB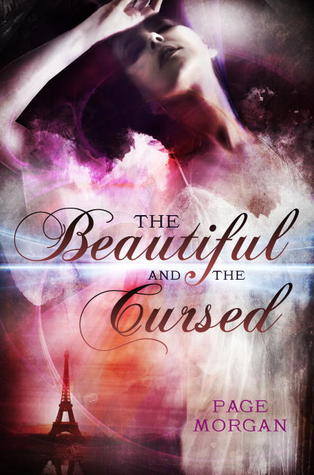 Disclaimer: I received product in exchange for an honest review.
I received
The Beautiful and the Cursed
by Page Morgan and
The Exile
by C.T. Adams from BookCase.Club. You can find BookCase.Club on
Facebook
,
Twitter,
and
Instagram
. If you received your own BookCase.Club case this month, be sure to post your pictures to my
Facebook Fan page.
For more information about this March's box or about any other boxes, visit BookCase.Club on the
web.
In
The Beautiful and the Curses,
Ingrid Waverly is forced to leave London with her mother and younger sister, trading a world of fancy dresses and society events for the unfamiliar city of Paris. In Paris, there are no grand balls or glimmering parties for Ingrid, and disturbingly the house her brother was supposed to have secured is not a house at all. Ingrid lives out her banishment in a mysterious abbey bathed in mystery. Ingrid's brother, Grayson, is nowhere to be found. Surprisingly, no one seems wary about the house or worried about Grayson save for Luc, a devilishly handsome servant. Ingrid is sure her brother is not dead, but she feels he is in grave danger, and it is up to her to save him. Discover that there is more than meets the eye in
The Beautiful and the Cursed.
In
The Exile,
learn that Brianna is a half-Fae daughter of the Fae King. Brianna's mother- a human, with, and lover of the king- fled to Earth after Brianna's birth. To protect her half-human, half-Fae, 100% human daughter, Brianna's mother changed the Veil that separates the two worlds, making it impenetrable by faerie magick. Since then, Brianna has lived as a human save for her magic shop. Adventure with Brianna and catch your breath on each and every cliff-hanger.
Ready to start reading? Use the code Nicole15 for 15% off your BookCase.Club subscription!
BookCase.Club
is a monthly subscription for avid readers. This club was designed to share the joy of reading with the world.
Ready for more me? Check me out on Social Media:
Nicole Scott:
Facebook
Instagram
Pinterest
Business and fanmail- use the form on the right