FESTIVAL BEAUTY SURVIVAL GUIDE
Disclaimer: I received compensation in exchange for this sponsored article.
Festival season is officially upon us! Coachella is just a few short weeks away, and now is the time to start prepping for the extreme weather I- and you- will be facing at festivals this season. Prepping for festivals is always something I love, but I used to struggle with finding the best items to keep myself looking and feeling fresh. With unpredictable heat and rain, it can be hard to figure out what to pack. Some products only work well in certain environments. Not to mention what your hair will be going through! Today, I have rounded up my top five products that you'll definitely want to pack so you can feel your best and steal the show! Remember that beauty isn't always about looking good, you need to feel good too! With these products from TRESemmé, Dove, and Vaseline, you'll look and feel flawless! Whether you are dancing, singing, or partying, these products will help you stay fresh all throughout the festival.
In addition to this must-pack list, I have decided to include some must-try hairdos for the festival. What's the point of bringing along this amazing hair product from TRESemmé if you don't try out a festival do?
If you are not interested in these forecasted trends, skip below to where I discuss the must-have products of the season.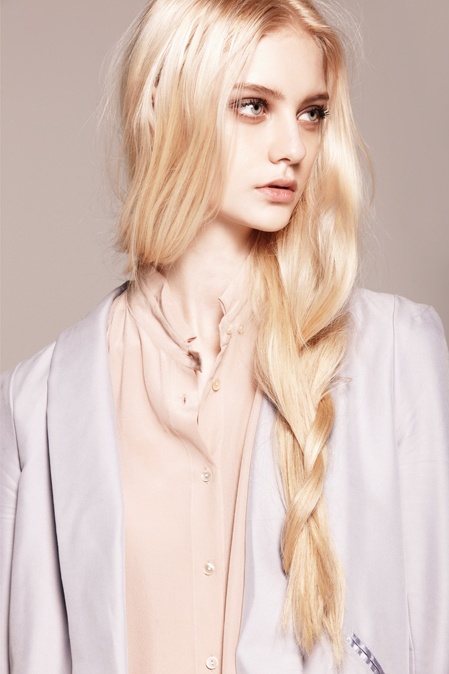 Sleeping in loose braids or a loose bun( as pictured above) can help protect your texture. This can save you a ton of time and effort in the morning! During festival season, time is money. You don't want to be wasting time doing your hair when you could be having fun!
Ready for the festival? Why not try out some braids. Braids are the new beach waves, and they do not seem to be going anywhere anytime soon. Much easier to do than beach waves, braids allow for a casual yet feminine vibe that all festival goers yearn for. The essentials of the braid are the soft feel, fluffy texture, and varying sizes. In the above picture, you can see a variety of different braid sizes. You can stick to one size for the whole braid or change sizes as you braid! Before braiding, use TRESemmé Fresh Start Basic Care Dry Shampoo to refresh and fluff your hair before you braid it. It can really make all the difference!
I predict that hair embellishments like feathers, leather wraps, and hair rings will be extremely popular this festival season. For those that can do this, this is definitely worth a try. My personal favorite is the leather wraps.
Festivals have also begun to see a revival of 90s fashion-this includes bandanas! Bandanas are becoming popular once again! I expect to see a lot of bandanas being worn as hair accessories such as headbands allowing for that perfect festival hair texture to stay out of your face. This can help keep your skin clear of acne making you feel and look better. Personally, I love using TRESemmé TRES Two Hold Extra Hair Spray to keep festival hair in place.
Here are my top five beauty products to use this festival season? Have you tried them? Let me know by using my contact form or in the comments below!
The first three products all have to do with hair. Hair is arguably the hardest thing to manage while at a festival.
1.
TRESemmé Fresh Start Basic Care Dry Shampoo:
Infused with vitamin B12 and keratin, this product will keep your hair looking fresh and ready to be styled. I found that this dry shampoo came in handy when I didn't have time to properly shampoo my hair. One spray can transform oily, limp, lackluster hair into fresh, beautiful, vibrant locks. This dry shampoo gave my hair the illusion that it was washed even when it hadn't been!
2.
TRESemmé Keratin Smooth Shine Serum:
Sometimes freshening your hair is as simple as bringing some shine back to those mid-lengths and ends! Whenever my hair looks a little bland, I just a bit of this serum to bring life back to my hair. This non-greasy formula contains keratin and marula oil that transforms parched strands into silky smooth tresses. This is a necessity when you are spending hours under the hot desert son. The sun can really dry out my hair, and I know that this product can save it after a long day of outdoor fun. Not to mention, it smells amazing which can be a big plus when you haven't been able to wash your hair in a few days!
3.
TRESemmé TRES Two Extra Hold Hair Spray:
Use this hairspray to keep any look locked in place for up to twenty-four hours, no matter how much dancing you do! I put my complete confidence in this product. After trying it, I found that my hair really did stay in place all day! The flexible control formula is water-free giving hair grip and control without stickiness and is humidity resistant which keeps flyaways smoothed and frizz at bay. This hairspray really just does it all! Although this hairspray keeps your hair strong, it remains soft and full of natural movement.
Next up is antiperspirant. This is the most essential thing to bring with you to any festival.
4.
Dove Invisible Dry Spray:
Let's be real: the desert is hot; this can cause staying fresh and dry to become a major priority. At least it is for me. When you are packing for your fun days in the sun, don't forget to pack the new dry spray from Dove. It seriously just came out, and I am absolutely in love with it. In addition to keeping you odor free and dry, it also leaves no white marks on one hundred colors of clothing so you can be sure to rock your best bohemian looks with confidence. I have always used Dove deodorant and cannot say enough good things about this brand.
The last product revolves around lips. Lips are often overlooked and forgotten about, but healthy, beautiful lips can make all the difference -especially at a festival.
5.
Vaseline Lip Therapy Tin:
Protect your pout from the dry desert air with this tin from Vaseline. I have always been a Vaseline fan and was pretty excited to find a Vaseline product that I could bring along with me to all my festivals. Available in original, aloe, rose, and cocoa butter, this lip balm is clinically proven to help heal dry lips and provide long-lasting moisture. I can say that this product worked for me, and I expect it to work for you as well! The lip therapy comes in an iconic tin making it easy for on-the-go use. I found that this product fits easily into my purse or backpack.
That concludes the wrap-up! So, what are you waiting for? Go out and purchase some essentials before the festivals begin!
Ready for more me? Check me out on Social Media:
Nicole Scott:
Facebook
Instagram
Pinterest
To contact me, click on the three lines at the top of the page!