REVIEW: ASOBU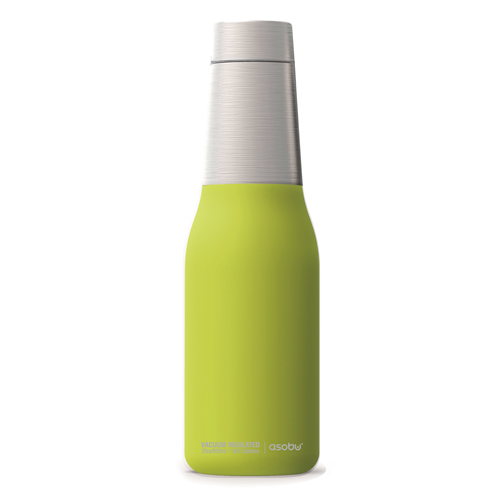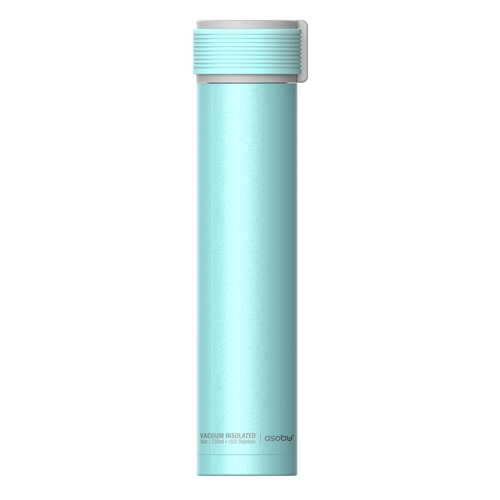 Disclaimer: I received free product in exchange for an honest review. Pictures are property of Asobu.
The first product I received was the Oasis water bottle(pictured in green). This is part of the fashion forward collection. I did find that this water bottle was by no mean plain or bland; it was extremely contemporary. It is less of a water bottle and more of a must-have accessory! I loved having a water bottle as fashion conscious as I am! Complete your look with this highly contemporary water bottle with trendy colors. The green pictured is simply perfect for spring! The Oasis has a 20oz storage capacity, is vacuum insulated, and has double walled stainless steel allowing drinks to stay cool up to 24 hours! These are essential features for the modern woman. The leak proof lid and easy grip texture make it a perfect traveling companion. I loved taking this bottle with my on my travels. Oasis is the accessory you need!
Next, I received the Viva La Vie Water bottle(pictured in blue). This water emanates the importance of enjoying life and viewing things from a new perspective. It was, by far, my favorite of the three bottles. This is one bottle that never leaves my side! I keep it in my bedroom at all times. It features a shock-resistant acrylic exterior and a stainless steel inner chamber. Today's teens and young adults have made this designing exponentially popular. This keeps your drinks hot for 6 hours or cold for 12 hours. This time frame is perfect for me! The unique look lets you stand out from the crowd!
Finally, I received the Skinny Mini water bottle(pictured in teal). This is the one fashion accessory you need. This bottle is so chic it puts some of my clothes to shame! This bottle easily fits into any purse and is perfect for on the go. It has a nice grip with a built-in carry strap and holds up to 8oz. This smaller amount makes this bottle great for active kids. Like the previous bottle, drinks stay hot for 6 hours and cold for 12. This is a spring must-have!
Asobu
offers a variety of chic, fashion-forward water bottles!
Ready for more me? Check me out on Social Media:
Nicole Scott:
Facebook
Instagram
Pinterest
To contact me, click on the three lines at the top of the page!